We cover Didcot, Abingdon, Wallingford, Wantage not forgetting the surrounding areas – as outlined in the map shown.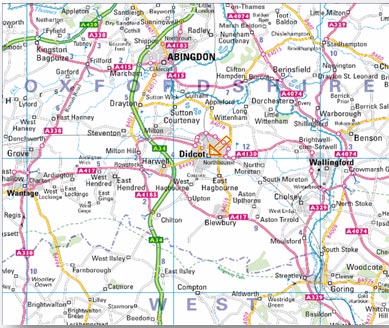 Knowing the area is an important part of our business and having worked in this area for over 20 years we believe we are able to offer our clients an insight into Didcot and the surrounding area.
Relocating to a new area for whatever reason can prove to be a daunting experience. It is our aim to help you with a smooth transition in finding your new rental home.
Recent changes within the market have seen an unusually high proportion of residents choosing to rent rather than purchase their home.
Didcot has proven to be a popular choice for both Landlords and Tenants. Part of the attraction to Didcot are the Employment opportunities with such areas as Milton Park – one of Europe's largest multi-use business parks, Harwell - the Diamond Project and Culhum Science Centre, for which Didcot's location is ideal with excellent transport links. London, Reading, Swindon and Oxford are also within easy access due to the Didcot Parkway train Station, A34, M4 and M40 – ideal for the professional person and family alike. Not forgetting Didcot also has the attraction of excellent schools and Leisure facilities including a Golf Club, Football Club and Cricket Club for which Parkway Lettings sponsor the junior team (along with the Orchard Centre and Great Western Park).
For some the closure of Part A Didcot Power Station has been a sad time and the six iconic cooling towers will be missed, however the majority of people believe this will enhance the area even further.
Didcot is also surrounded by picturesque villages each with their own charm and attraction, and Didcot is also within easy distance of the River Thames, Wittenham Clumps and the Ridgeway ideal for those that enjoy the outdoors and walking. Oxford City Centre with its history and famous university buildings is approximately 11 miles away.
We have added a few links to this page which we think you might find useful