Parkway Lettings take every possible step to ensure that we take on board the Tenants needs as well as the Landlords; to enable us to do this we work very closely with our Landlords to ensure that all our properties are well maintained and meet all current regulations.
We take time to listen to your requirements and our reputation for professionalism and knowledge of the Didcot area's letting market will assist with your search in finding your new home.
We believe the pricing structure we offer to be very competitive with other Agents in the area and our paperwork is clear and precise with no hidden costs.
Hopefully Parkway Lettings has been able or will be able to find a suitable property for you. Please find below information on how to proceed with your application for one of our properties and information you may find helpful on our rental process.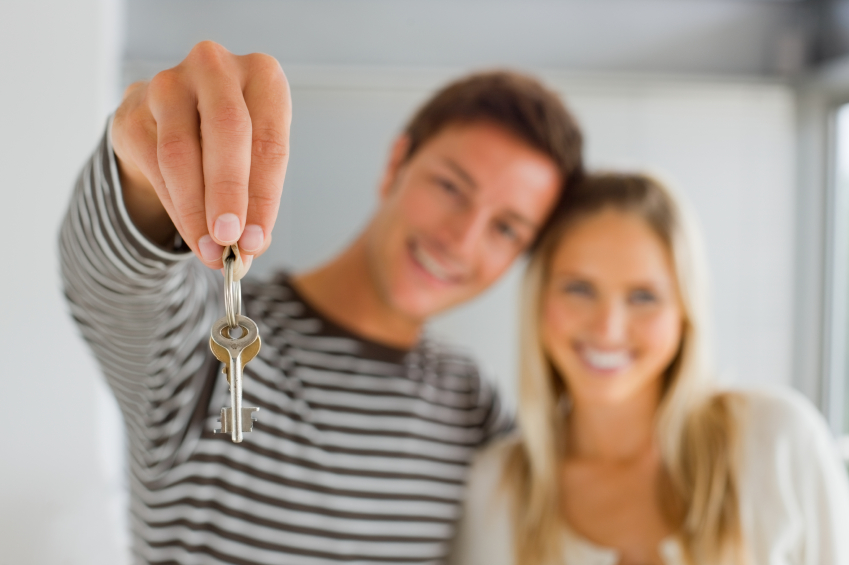 Register with Parkway Lettings
This can be done by via our registration form, via the phone on 01235 811300 or through one of the various property portals.
Book a Viewing
When you see a property you would like to view follow the link on our home page or phone on 01235 811300 to arrange a convenient time/date to see the property.
Securing a Property/Referencing
To apply to rent a property through Parkway Lettings you will need to complete an application form and agree a date that you would like to move in. Completing an application form does not automatically commit you to the property. An application is required per person. With the application form(s) we will also require proof of residency, photographic evidence and our administration fee – for further information on this please contact our office. Please note that once received the application fee is non-refundable. Once all this documentation has been received no further viewings will take place on the property during the referencing process. Once referencing has been completed and passed this will be confirmed with you and plans will be made with regards moving-in date, monies etc.
Deposit/Rent
A deposit of six weeks rent will be required as will the first month's rent prior to moving in to the property – both amounts must be paid in cleared funds via Online Banking, Bankers Draft, or Cheque. Please note that cash can be paid direct into our bank but a 1% handling charge will be incurred. Your deposit will be placed with the Deposit Protection Scheme (DPS) for more information on this please visit www.depositprotection.com. The DPS will send to you direct a personal PIN number, you will require this PIN number to initiate the request to retrieve your deposit at the end of your Tenancy, this can be done either on line or via the phone. If you do not receive this PIN number within 14 days of the commencement of your Tenancy please contact the DPS.
Moving in to the Property (also known as Check-in)
Check-in will take place at the Parkway Lettings Office in Didcot on the agreed date, where a staff member will go through all relevant documentation and ask you to sign the Tenancy Agreements. Please make sure all tenants, and guarantor if applicable, attend this check-in. It is important to be aware that when there is more than one person on the Tenancy all tenants are jointly and severally responsible for the terms and conditions of the tenancy.
Inventory & Utility Companies
On all properties Managed by Parkway Lettings an Inventory/Schedule of Condition will be supplied at Check-in. It is important that any discrepancies found are reported to the office within 48 hours of Check-in. When a property is Managed by the Landlord, the Landlord will be responsible for supplying the Inventory in which case any discrepancies should be reported direct to the Landlord. All relevant utility company details will also be supplied it is your responsibility to pay the utility bills including council tax and water rates. Please make sure you contact the relevant companies with your details and readings. This should be done as soon as you move in to the property.
Management Visit
A property inspection will be carried out approximately every three/four months, at least 24 hours notice will be given when access is required – you do not need to be present for this. If the property is Managed then a member of Parkway Lettings will conduct the inspection, if the property is Let Only then the inspection visit will be carried out by the Landlord/Representative.
Maintenance
Any maintenance issues should be reported directly to Parkway Lettings or the Landlord depending on who manages the property. Access will be required for the maintenance person – you will be contacted with regards dates and times.
Renewal/Terminating Your Tenancy
Parkway Lettings will contact you approximately 2 months prior to your Tenancy expiring to see if you wish to vacate or renew. Please note if you decide to renew there is a renewal fee involved. For further information on this please contact the office. It is important that you are aware when signing a fixed term tenancy you are committing to the length of term stated, therefore please ensure you only take out a tenancy for the length of time you require.
Check-out
Please ensure that Parkway Lettings are in receipt of all keys before the end of business on your last day of your tenancy, checkout will only take place once these have been received, unless otherwise agreed. You are welcome to be present for the Checkout but all findings will be documented and reported to you. A forwarding address will be required for the return of your deposit providing no deductions are required (in accordance with the rules of the Deposit Protection Scheme) for any breach of your agreement including unpaid rent. Please contact all utility companies with your change of address details and last day readings and ensure redirection of all your post has been put in place and your rent standing order is cancelled.
Insurance
You will need to protect your personal possessions as these will not be covered by the Landlords policies.
Pets
Pets are not allowed within the property unless permission has been granted by the Landlord. If permission is granted then you will be required to have the carpets professional cleaned/treated at the end of the tenancy – a higher deposit may also be required